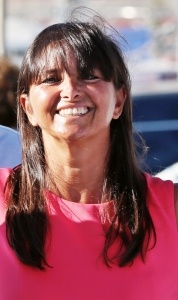 Graduated in Economics and Business, she had been working for five years in Italy and abroad in the field of Marketing and Market Research.
In 1998 she took the lead of the family company ORIGO, representing in Italy an important European producer of organic dyes and pigments.
During 2007 she went through the REACH Regulation, still in draft, feeling its importance, but also its economic and strategic impact, unaffordable for many dyes distributors.
She then founded the REACH&Colours group, which gathers a large group of dyes companies in order to share the work and the great costs imposed by the REACH Regulation, making them more affordable for its group.
With madeincolours, Michela Kahlberg would like to offer once again the successful model of REACH&Colours, joining the forces of competitors as to promote the field of colouring in Europe.